5 Steps to Building Content for Your Accounting Practice
Creating content isn't easy. Especially if you want to create valuable content for your audience as an accounting firm. 
As a professional, you don't have time to wait for inspiration. So you need a go-to system that let's you get the ball rolling with content ideas. Over time, we have developed a process that continuously helps us put out new content for our business. Ready to see our go-to strategies?
Here are 5 ways to start building content for your accounting service:
1. Look at your current content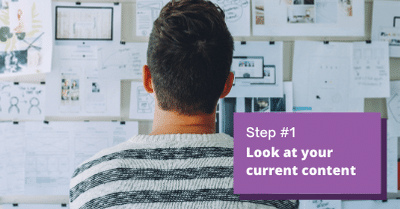 Chances are, you probably already have content. Look at your website, your services, or previous pieces of content you've published (articles, videos, etc.).
When looking at your current content, think about ways you can expand on what's already there.
If you have a certain service you are offering, write a blog on the "top 5 reasons " or "why you need this service." If you're looking to start a blog, you can read our steps to crafting a blog here!
However, don't just praise your services. Your content should be about your customer, not your business.
Genuinely address a pain point your clients have without your services and answer it! Not only will they gain value from your content, but you'll gain their trust.
2. Search targeted keywords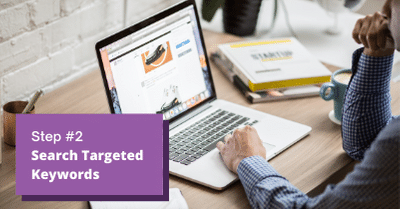 What keywords do you want your prospects to find you through?
Get a list of your top keywords and start thinking about ways to build content around those.\\
An important note here: focus on long-tail keywords. 
Aim for phrases such as "client accounting services" or "accounting firms." If you focus solely on one-word keywords such as "accounting" or "bookkeeping" – it will be naturally much harder to rank because of the surplus of use. If you want to get some more info on keywords, read our blog on the top marketing metrics to track for your practice.
Here are some ways you can take your keyword approach
Look at your services:

search up your specific service offering. What pops up on the front page? Look at their content, take note, and see how you can recreate your own.
Look at your competitors:

what keywords do your competitors show on? Who are the top 3-5 firms in your market? Look through their website, blogs, and videos and see what they're doing.

Look at your location:

do you serve local clients? Try typing in the locations you target followed by "accounting firms." This can give you a good idea of what content and pages are ranking.
Not suggesting you directly copy content, rather you should follow the trends and hop on them. In a previous post, I explain how you can make your firm stand out with storytelling techniques. See what's working and talk about it. Add your own unique approach or twist.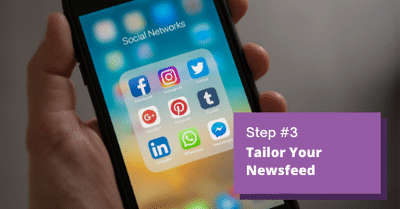 Another great option for getting ideas is adjusting your social media.Follow industry leaders, trends, and other news sources to keep up to date on hot content.
This approach allows you to judge what's not only relevant but what is getting the best engagement. 
If you want to be a little more specific with your newsfeed, try news aggregator sites. Feedly, Apple News, and Flipboard are just a couple of examples. These tools are excellent for keeping up to date on the latest news sources you want to hear from. You can choose your sources, organize them into different categories, and take notes.
Your newsfeed can be more than just "doom-scrolling." It can be a tool to help you spark ideas and create content.
4. Talk with your sales team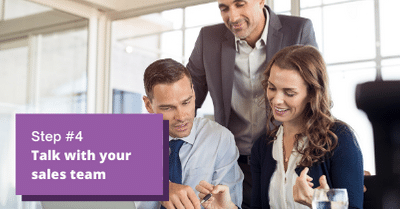 One of your most valuable resources for content is your sales team. 
They get the most complaints.
They talk to your leads, prospects, and clients. They know the ins-and-outs of your services and your customer's pain points.
One thing you or your marketing team can do is to ask your sales team 5 common questions they receive. What are customers most hesitant about when it comes to your service? What do they struggle with? What do they not like about your services? Write a blog for each of these questions going into full detail.
Not only does this give you great content, but allows you to share valuable content with future prospects!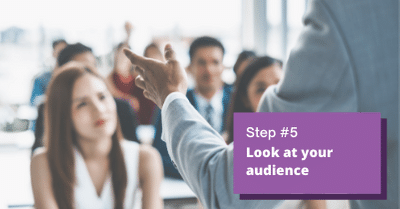 Who are you intending to serve with your accounting services? 
Answering this question gives you two benefits:
Allows you to focus on a specific industry vertical with your content
Allows you to be more relevant to your audience
What clients are you looking to engage with? Are they in the nonprofit, government contractor, or restaurant business? Are you a remote provider or do you focus on local clients? These questions can help you identify who you should be writing about. 
The more relevant the content is to your buyer persona, the better.
Remember, your content takes time.
Rarely does content you make immediately blow up or go viral. Your content strategy for your accounting firm is all about patience. The more you build yourself as a trusted advisor, the more your audience will trust you.
It almost acts as a resume, proof of your expertise.
Now, get out there and start getting some content put together! Whether by in house marketers or freelance marketers. The sooner you get started, the more you can start reaching new customers.
Other Articles You Might Be Interested In: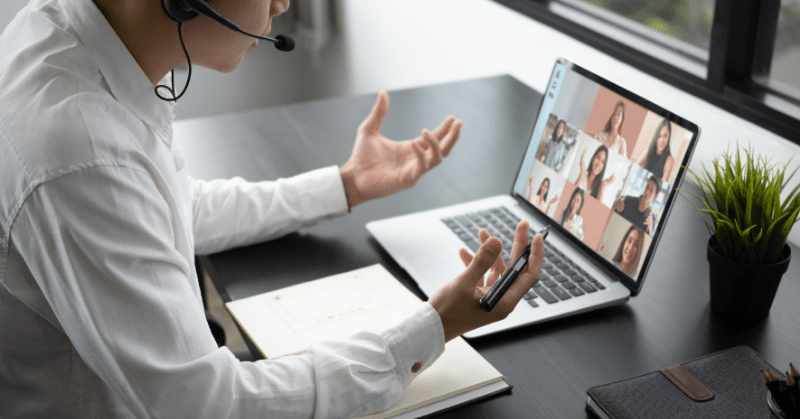 With businesses moving to a remote environment, there is a common question about how you manage an outsourced accounting team. How do you make sure their work aligns with your objectives? How do you form a healthy work-relationship with remote accountants? How do you...
read more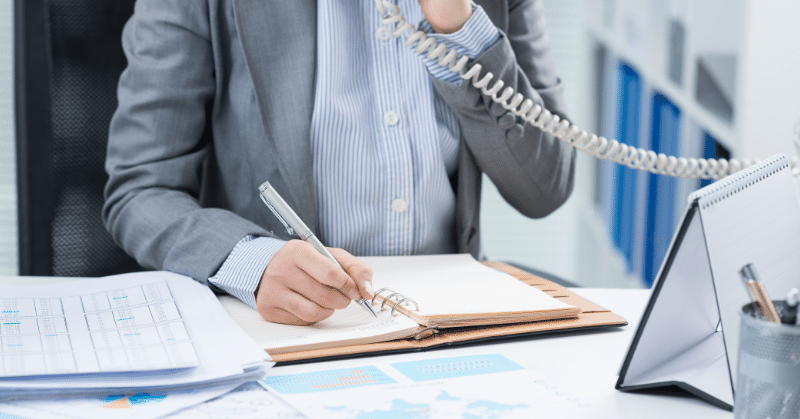 Too many business owners think they don't need help with their tasks. They think that getting more hands involved means way more expenses for the company. Little do they know, outsourcing could actually help their business grow. (And save them money!)  Repetitive or...
read more