Accounting Marketing Metrics Your Firm Needs to Track
If you want to achieve your company's goals, you need to take time to track your accounting marketing metrics.
Whether you're an outsourced accounting firm or a tax firm, tracking your marketing efforts is key to landing more business opportunities. Most marketing leaders recognize these common marketing metrics:
Pageviews

Engagement

Subscribers and Followers

Click Through Rate (CTR)
However, there is more here to unpack. Do you have a business website that isn't pulling leads? Or social media with minimal engagement? Without tracking your digital metrics, you'll never understand what posts are working and how people discover your site. 
Determine your SMART goals and start tracking each step you take to measure them.
We've listed out accounting marketing metrics your firm should track for your website, social media, and email:
Website Marketing Metrics
A great place to start when evaluating your organic marketing metrics is to analyze your website. A lot of accounting firms create a company website and hope they gain leads. Your website is a tool, you are the builder. If you put in the work, you'll see the results you want. If you leave it to sit, it'll go nowhere. 
When building your website, track the following metrics to make sure you're hitting your goals. Google Analytics is a great tool to track the following metrics for your site!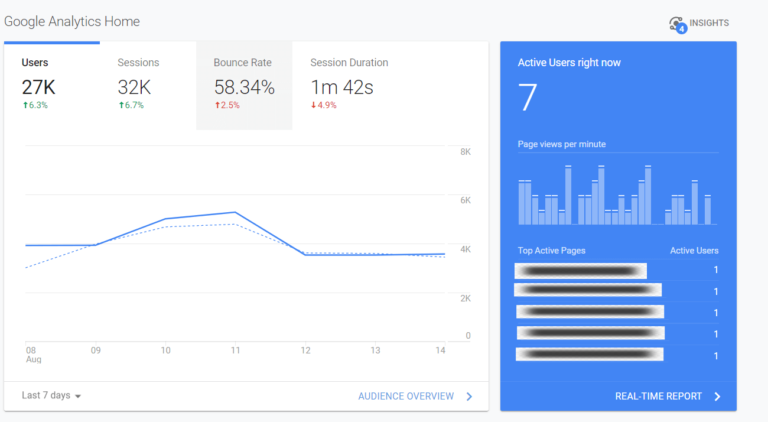 Pageviews count all visits to a certain page. This is crucial as it helps you understand how many people are visiting a certain page on your site. Pages with better SEO will rank higher and naturally gain more pageviews. Pay attention to pageviews so you can see what pages are hitting your keywords and which aren't. 
Traffic sources let you go one step further. Take a closer look at the sources your content is being discovered from. Is your page being visited from a social media post? Is your page being visited from an email campaign? Or is it just organically searched on google? Whether the case, it's important to track this metric so you can see which outlets get you more views!  
Use this metric to track how well your content is retaining your visitor's attention. Are your visitors clicking off your page after a couple of seconds of reading time? This can give you a good idea of how well your content retains your prospects' attention. One of the best ways to reduce your bounce rate is to improve your readability on your site. Check out Neil Patel's guide to help you with this metric!
Click-throughs may be the most important part of your metrics. Evaluate and track each call-to-action on your website. The goal of a website is to gain leads and provide info for your buyer personas. Measuring your click-through rate can give you a better understanding of how your content is drawing in new customers. Pay attention to your keywords and if they match with your buyer persona. Are you doing too much heavy lifting for a single keyword? Look into forming topic clusters!
Social Media Marketing Metrics
Social media is another way to gain more traction for your accounting firm. For accounting firms, LinkedIn is a great place to focus your attention, due to its professional prioritization. LinkedIn allows you to more easily engage with connections and build a visible network. If you want to be getting the most out of your LinkedIn company page, you need to be tracking these metrics for maximum success.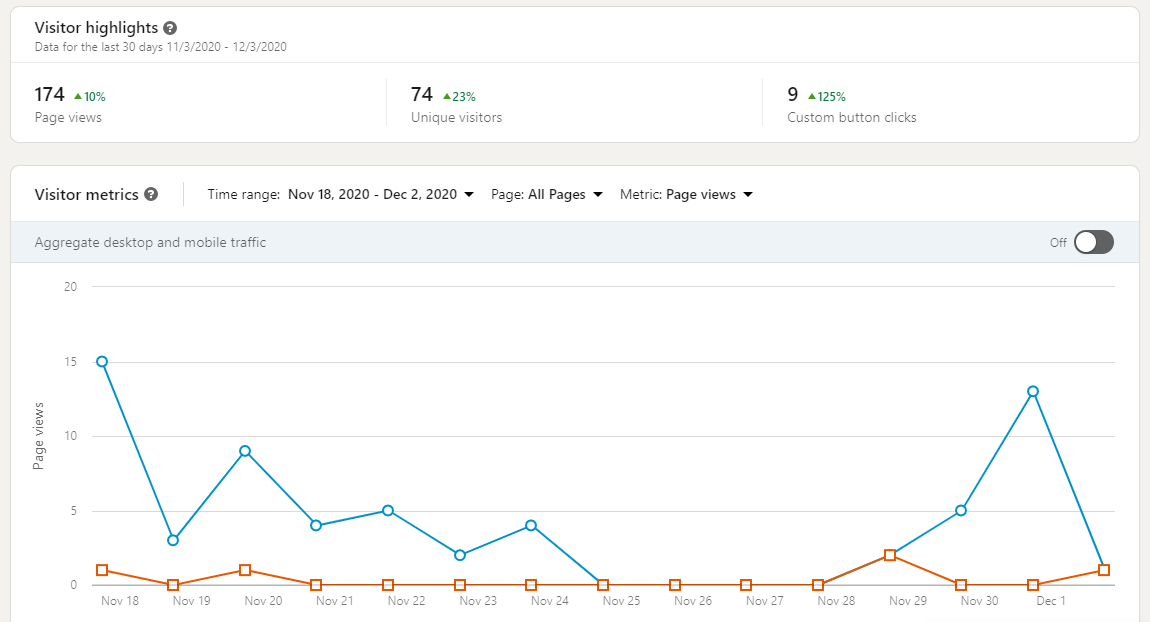 Impressions are how many unique unpaid visitors see your post. Understanding your reach can give you a good idea of how well your posts are in the algorithm. What hashtags are gaining you more views? Are you using eye-catching images? All these play a huge role in your reach.
Although you may be getting more eyes on your post, are you retaining your audience's retention? Engagement encompasses how many likes, comments, and shares you are getting on your post. Creating valuable content is a surefire way to lead more prospects to your company page. 
This is the percentage of people who clicked on your link after viewing your post. Especially if you are running a sponsored ad. If you're offering a new service or promotional, the clickthrough rate determines the success of your ad's engagement. The average CTA ranges from 0.25% to 0.39%.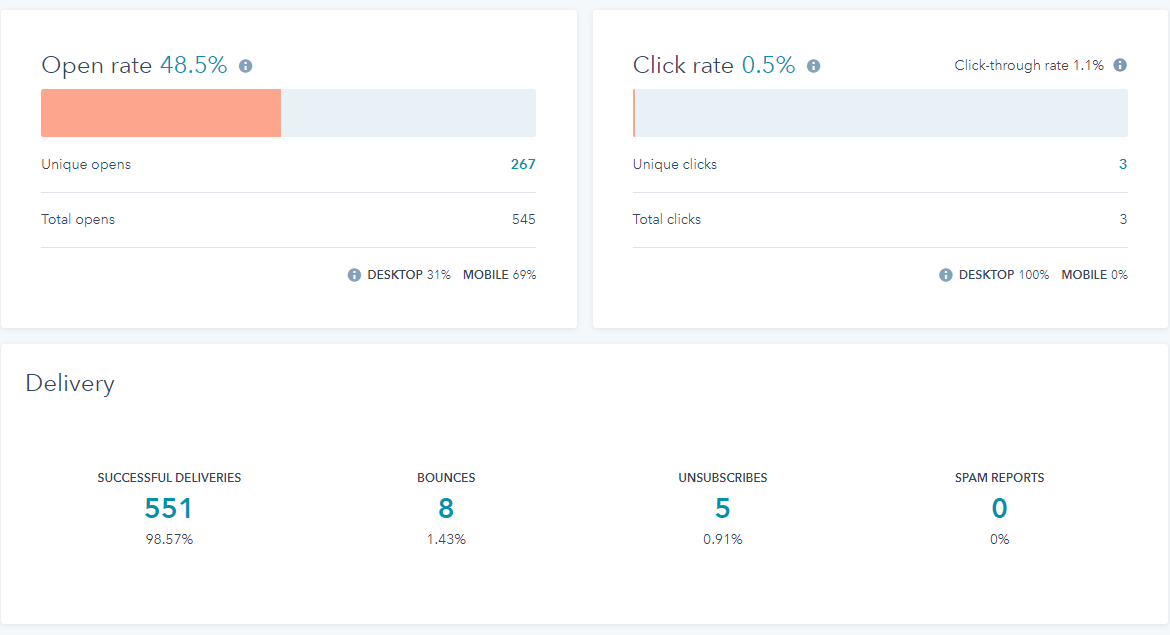 Emails have become one of the most used forms of communication in the 21st century. For accounting professionals, email has been proven to be a key source to gain new prospects and engage current clients. Whether creating a newsletter or new promotional offer, you need to pay close attention to your email metrics. Some common email marketing tools are HubSpot, MailChimp, and ConnectWise.
Your open rate tracks how many people open your email. Typically, the success rate of your open rate depends on if you are sending the right email at the right time. Aim to keep your open rate in the 15-20% range. If you have a low open rate, here a couple of actions you can take to increase your percentage. Look into evaluating your contact list, segmenting by characteristics, timing your emails, and more! Check out this helpful guide for a more in-depth look!
Similar to social media, this is when someone clicks a link after opening your email. Generally, a 2% or higher clickthrough rate is ideal! How many links you include in your email can depend on the context. Are you a newsletter? Is this a promotional email? Is this a follow-up? Generally, try to have one goal or call-to-action (CTA) per email. If you do decide to include more links in your email, look at this guide on creating clear CTA points! 
Your subscribers are the number of people in your blog, newsletter, or email database. Remember, you want to keep this list fresh. Try evaluating your list every 3 months to see if there are any contacts you need to remove or add. 
Your conversion rate tends to be the end-goal of your email. This is the number of people who acted on the CTA in your email. So this could be filling out a form, purchasing a product, or subscribing to a newsletter. Your conversion rate is the most important metric you should be tracking. It shows if your emails are helping you achieve your goals.
Remember, if you want to achieve your marketing goals as an accounting firm, you need to take the appropriate steps to get there. When you publish a new blog, pay close attention to it. If you post on social media, track your engagement. When sending an email campaign, track your metrics. See what's working. See what's falling through. The more attention you give to your marketing metrics, the more you can easily identify trends and start scoring more wins.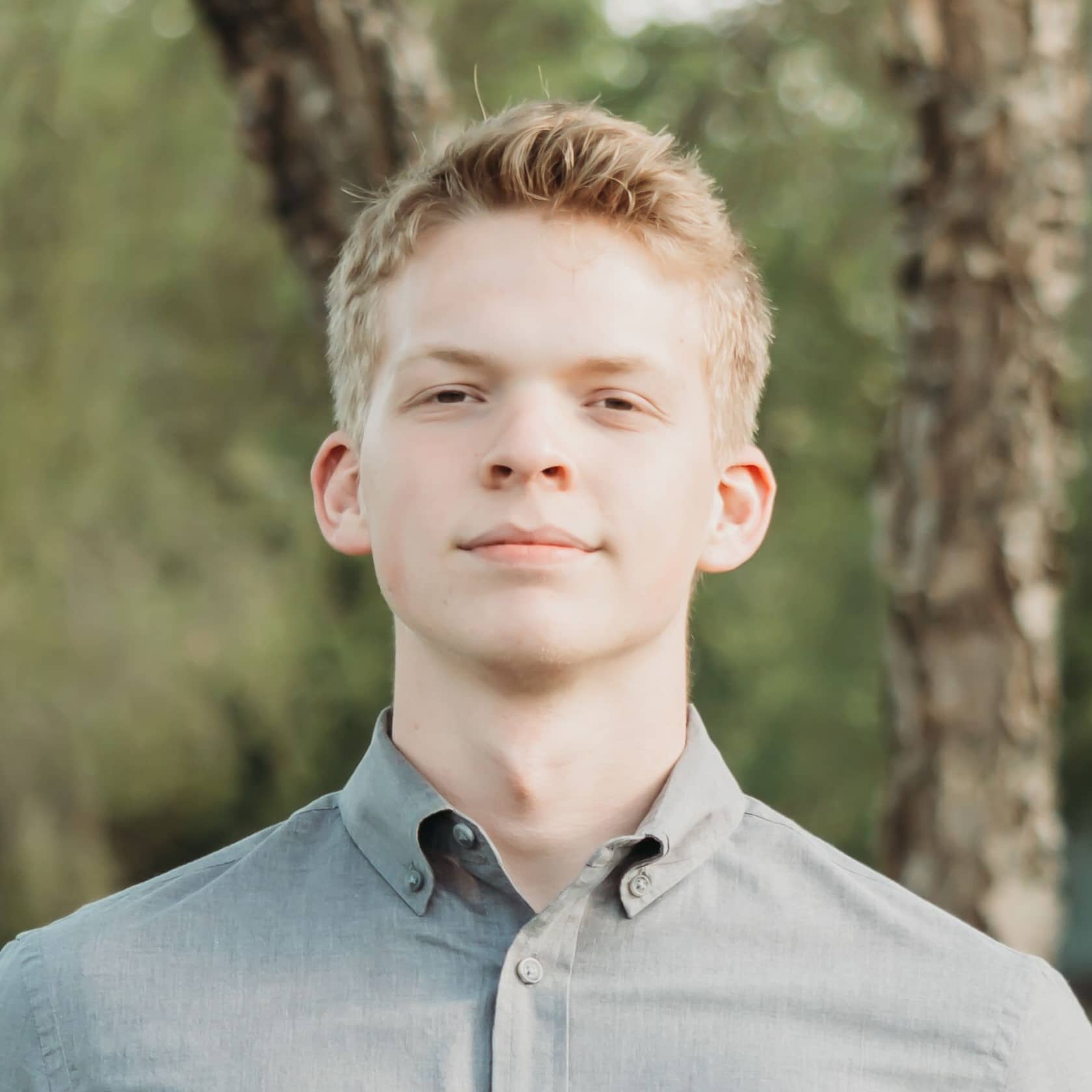 Christian Young
Content & Digital Marketer
Christian is a marketing coordinator for Dinamis focusing on content and strategy. He is passionate about helping startups and organizations succeed through creative solutions.
Other Articles You Might Be Interested In:
Without a doubt, LinkedIn is the best tool for B2B companies to connect with their prospects. Yet many practice leaders are still hesitant to use the platform. Some feel it doesn't show enough ROI, others think it's your typical social media where you have casual...
read more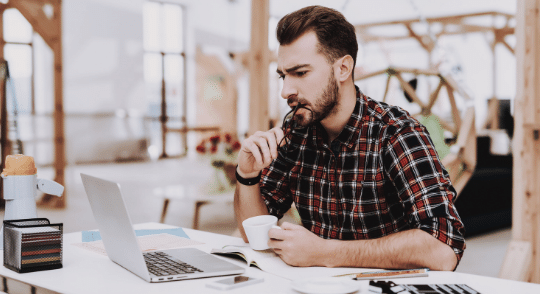 Creating content isn't easy. Especially if you want to create valuable content for your audience as an accounting firm.  As a professional, you don't have time to wait for inspiration. So you need a go-to system that let's you get the ball rolling with content ideas....
read more