Fintech Company scaled like crazy using Dinamis
Financial tech company sees 1620% growth in client number in three years using outsourced teams.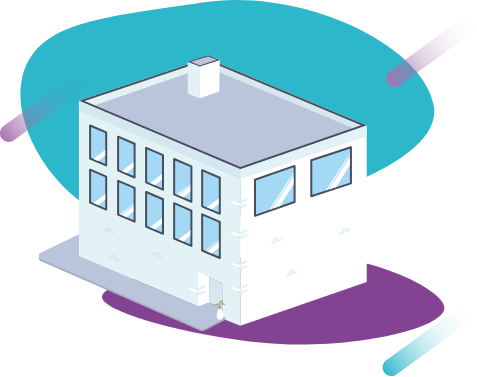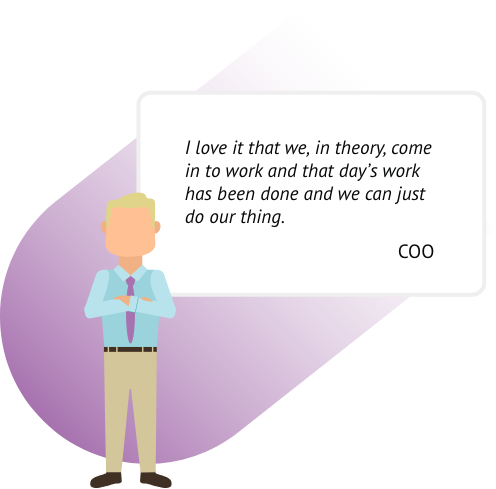 The Firm
Growth can be exciting and challenging. The opportunity for increased revenue jumps first to mind, but the inability to quickly and successfully scale your business can leave your clients dissatisfied.
This company's exceptional product and service led them to a three-year intense growth period as they entered new markets.
We mean it when we say, intense. At the beginning of 2015, they had 89 clients. Flash-forward just 40 months and XYZ is servicing 1435 clients. That's a 1,620% growth.
The Need
Their team expanded rapidly to accommodate this growth with new talented accountants and support staff that focused on their specialized, high-level tasks. However, small, repetitive tasks including, invoice processing, expense allocation, and account reconciliation burdened their workload and kept them from fostering deeper relationships with their clients.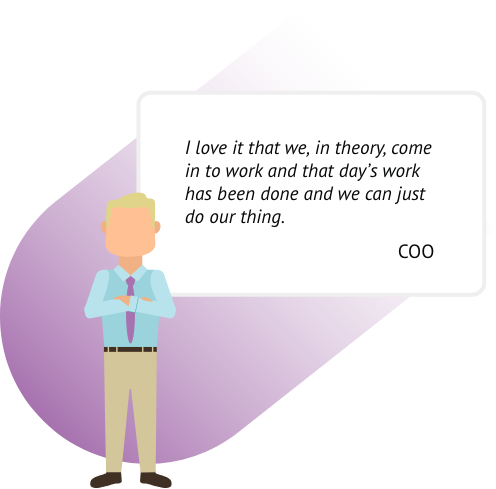 The Solution
The dedicated team at Dinamis was able to cover the company's time-draining paperwork tasks overnight with the great detail they required. This allowed their stateside team to accomplish a full day's work before they even came into the office.
These tasks primarily include data entry into applications such as QuickBooks that can't be automated. The amount of data entry severely limited the productivity of their stateside team by an estimated 46%. This productivity loss, without a Dinamis team, would have required an additional 21 stateside staff.
The Future
By partnering with Dinamis' team, not only are their accountants more productive, but, they are able to save time, money, and resources on these repeatable tasks. They lowered their costs by approximately 57%, a decrease that has led them to significantly greater margins.
Services we provide for the firm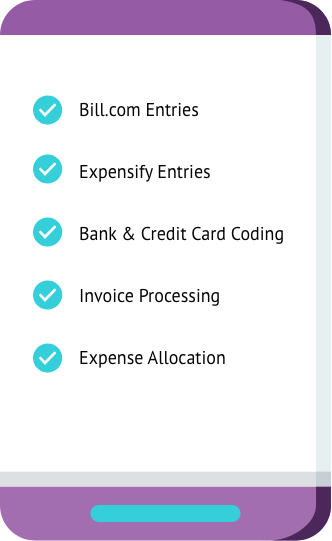 Want to learn more about how Dinamis can help you do more with less cost?