Client Accounting Services
Development Guide
How to Get Started and Develop Your Client Accounting Services
Overview of Client Accounting Services
As it stands in 2020, 42% of accounting firms offer Client Accounting Services with that number expected to go up to 57% by 2021. As growth continues in this service, your practice isn't the only one working to develop their own Client Accounting Services.
Percent of Accounting Firms Offering CAS
In the middle of delivering services for your clients, you are also working towards the strategic growth of your practice.
To reach maximum profitability, your practice will progress through four stages in service development. They are service introduction, growth, maturity, and decline. Like in most industries, each stage progresses based on resources, strategy, and target market growth.

Goals of Service Introduction
Define the Service
Pick Your Niché
Decide on a Tech Stack
Choose a Staffing Model
Introduction Problems
High Customer Acquisition Cost

Low-Profit Margin

Inconsistent Service Levels

Low Sales Volume

Lack of Standardized Procedures
In traditional product and service development, the introduction stage is characterized by high customer acquisition cost, low-profit margins, inconsistent service levels, low sales volume and lack of standardizing procedures.
Defining the Service
Much of the introductory stage is spent on defining the service. Write-up work, payment automation, expense tracking and payment, month-end close, and financial statement preparation are all elements of client accounting services engagements.
The decision about which of these services to offer is largely driven by firm choices and the markets the firm serves. You may also choose to define levels of service that grow as client needs evolve. Many firms offer Client Accounting Services packages, offerings that vary in complexity and price based on the specific services and transaction volumes a client needs or desires. 
Pick Your Niché
Picking an area of specialization will be important in this phase. If your firm is large enough to have developed multiple industry niches, it may make sense to adopt one of those as your first Client Accounting Services specialty – assuming it's a practice area that you want to grow.  
Tech Stack 
The introductory stage is also where you pick your tech stack.  While many firms choose only one general ledger – ERP platform, you may wish to choose an entry-level platform like Xero or QuickBooks Online AND a middle-market platform like Sage Intacct or NetSuite.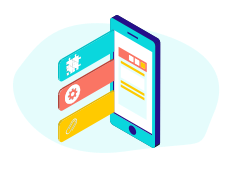 Growth Stage Goals
Lower Cost

Faster Growth

Innovation
Increased Profits
Growth Stage Problems
Competition Increases
Opportunity Cost (of costly engagements)
The growth stage of the service development life cycle is characterized by a lower cost per acquired customer, faster growth, innovation is valued and often sought, competition increases as more players enter the market, profits get better as producers develop economies of scale increase, sales increase. 
Lower cost 
As is often the case with new practice areas, as your client base grows, the incremental cost to serve new customers goes down. The tipping point on acquisition costs is directly related to how busy you can keep the people who are serving your clients. You may hit additional highs and lows as client requirements necessitate additional hires for your team. One way to minimize or reduce your exposure during periods of heightened growth and demand is to work with a firm that provides staff augmentation services[1].  As practices compete for more opportunities, they also become more effective at prospecting and closing new opportunities. 
Faster growth
This phase of the life cycle is characterized by faster growth. Practice leaders and team members have a better sense of the type of clients they want to attracts. At this point, practice leaders have also developed a sense of who is and isn't a fit for the practice. With better targeting and focus, the business development process gets easier and win rates on deals increase. At this point, the practice should have an enviable list of reference accounts who can help accelerate the sales cycle. 
Innovation
Firms that entered the market early are specializing and providing specialized offerings, including dashboards and KPIs.  Coupled with higher-level advisory services, these providers become market leaders in their chosen areas of specialty. Typically, these providers are in the enviable position of selecting clients they want to engage versus being selected through a competitive bidding process.
Having achieved trusted advisor status, these providers are often sought out as speakers at industry conferences. Because of their advisory relationship, they often attend board meetings, strategic planning sessions and board retreats with their clients.
Picking and becoming a market leader in one or two niches is typical of market-leading firms. Visible expertise and industry knowledge become the primary differentiators of market-leading firms. It is during the growth stage that practices begin to standardize processes and workflow allowing the team and individual contributors to become more effective and efficient.
Profits Increase
Whether the source is a better client selection process, greater operational efficiency or a combination of factors, CAS practices eventually reach a tipping point where margins go from dismal to dynamite.  
This is the stage in the life cycle where a dedicated staffing model becomes the norm.  While in the introduction stage, producers are likely to "buy" business, the growth stage is characterized by producers developing economies of scale and being more selective about the clients they choose to engage. 
Competition Increases 
With many of the early adopters comfortably in the growth stage, late entrants enter the market with less experience, undefined value propositions and little experience delivering effective advisory services. With limited experience, minimal experience and a small client base, they are forced to differentiate in the only way they can, on price.
Opportunity Cost
It's in this stage that providers begin to recognize the opportunity cost of maintaining high-maintenance low-margin engagements. Recognizing the value of scare resources, this is also the point at which providers begin to actively disengage these clients in favor of prospects that better fit their ideal client relationship. This is also the stage where providers develop or enhance their niche-specific expertise.  
These efficiencies help increase margins for the practice. As the team becomes more efficient, the practice leaders have more time to focus on providing advisory services in addition to the delivery of financial statements, dashboards, and KPIs.
Laggards continue to differentiate on price. As these firms build dedicated staffing models, they have the opportunity to push work to the least expensive resource who can competently execute specific tasks. It's at this phase of the lifecycle that referral business and speaking at and attending industry-specific conferences become a leading source of new business.
Maturity Goals
Maximizing Profit

Increase Market Share

Low Acquisition Cost

Low Cost of Production
Maturity Problems
Growth Slows

Number of New Clients Diminishes

Competitive Pricing
The maturity stage is characterized by lower customer acquisition cost, lower cost of production, and maximized profit while trying to maintain market share. 
Maximizing Profit
It is in this stage of the life cycle where maximizing the profitability of individual clients becomes more important than in the growth or introduction phases. This is the stage where CAS practices should be most selective about clients they choose to engage; essentially vendors choosing clients versus clients choosing a vendor. As practice resources become scarce, practice leaders will begin disengaging low margin and high maintenance relationships in favor of higher volume, higher margin, lower maintenance clients.
Increasing Market Share
Growth in this phase is built on increasing market penetration in a chosen niche or expanding from a single to multiple niches. To maintain market share, prices must be competitive versus other providers and you should be differentiated by your expertise and industry specialization.
Maintaining Competitive Pricing
Trying to maintain competitive pricing and maximizing profit at the same time seems to be at odds with each other, but it doesn't have to be. Finding the equilibrium between the competitive price of your specialized and established services and maximizing the return comes from refining your services to be as lean as possible. 
Low Cost of Production
Minimizing the cost of production is achieved in several different ways, the primary being the OPM principle. In this case, it's leveraging "other people's management*". Relying on trusted partners to perform mission-critical services reduces your overhead and risk beyond your ability by keeping functions in house. 
This may look like outsourcing transaction processing or controllership or leveraging an HR firm to manage personnel. 
Growth Slows
In the maturity stage, growth slows and the number of (net) new clients diminishes. For the most part, everyone who wants your product or service already has it. Think of mobile phones. You may be able to increase market share through churn, but any new customer you attract is already getting similar services from another practice.
Continuing with the wireless provider analogy, vendors like Cricket and Boost focus heavily on the pre-pay portion of the market while AT&T and Verizon focus on post-pay. The differentiation is what drives those businesses. Cell carriers vary their offering based on their niché. They focus their network features, options, and billing plans to suit their target markets. 
Client Accounting Services will likely need to do the same when they reach this point as they segment the market.
Decline (and when to pivot)
Decline Problems
Decreasing Market Size

Loss of Profit Margin
Think of landline phones. While revenues for the industry are mostly flat, the number of clients continues to decline. The market is contracting as the number of landline phone users decline through death and attrition. Traditional copper-wire based landline phone use has been supplanted both VoIP and wireless phone technologies. 
Decline is exactly what it sounds like; decreasing market size and profitability.
The decline of client accounting services is likely decades away. Market penetration is still low in small and medium-sized businesses. Most firms will offer CAS services and tax compliance services will be bundled with the advisory work in small and medium enterprises.
Faced with declining revenues from assurance practices with the advent of continuous audit, Top 25 firms and specialists in business process outsourcing will have an opportunity to win CAS engagement from Global 5000 firms.
UPS and Walmart have both announced plans to begin outsourcing accounting, these announcements only scratch the surface among firms with national and global reach.  With both small and global enterprises entering the accounting outsourcing space, the future of the industry seems strong.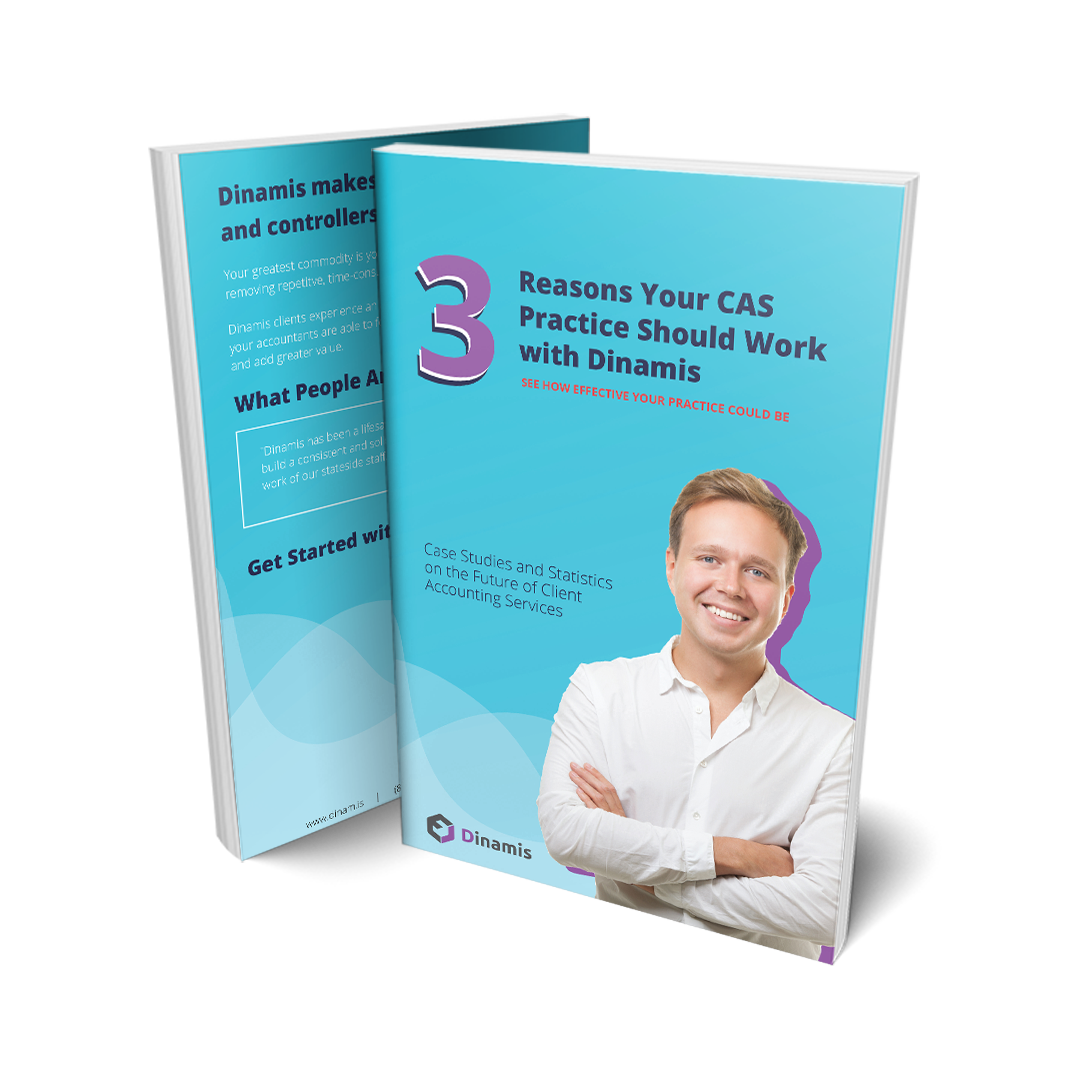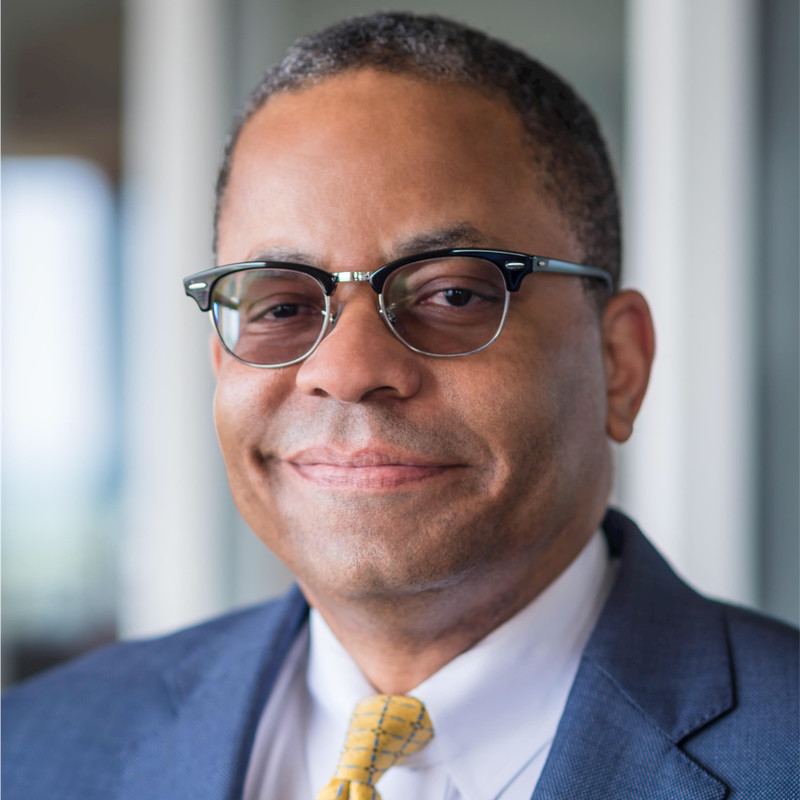 Edward D. Warren, MBA
Business Development Director
Ed is an accomplished sales executive with over 15 years of professional services sales and marketing experience. He's worked for Allinial Global and RSM Alliance member firms and serves on the board of the Association of Accounting Marketing.
Other Articles You Might Be Interested In: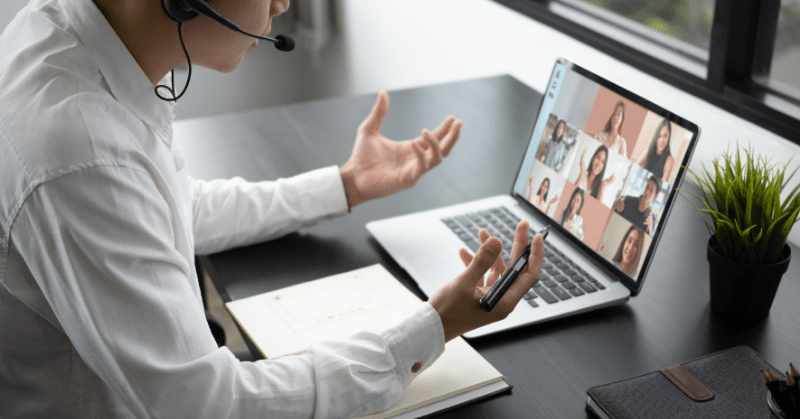 With businesses moving to a remote environment, there is a common question about how you manage an outsourced accounting team. How do you make sure their work aligns with your objectives? How do you form a healthy work-relationship with remote accountants? How do you...
read more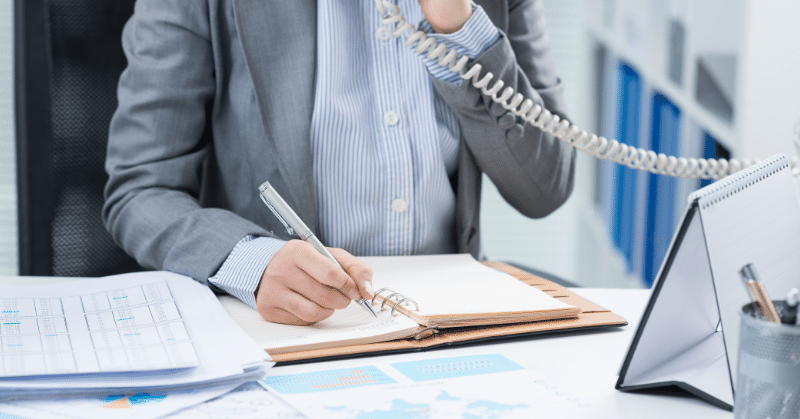 Too many business owners think they don't need help with their tasks. They think that getting more hands involved means way more expenses for the company. Little do they know, outsourcing could actually help their business grow. (And save them money!)  Repetitive or...
read more
© eResources LLC, 2018
Dinamis is a division of eResources LLC